Blaine's Growlithe
Gym Heroes
This product uses TCGplayer data but is not endorsed or certified by TCGplayer.
Note: This data is for the Unlimited Non Holo version of Blaine's Growlithe - Please use the tabs above to see other versions or more data.
Shake
If your opponent has any Benched Pokémon, he or she chooses 1 of them and switches it with the Defending Pokémon. (Do the damage before switching the Pokémon.)
10
Fire Tackle
Blaine's Growlithe does 10 damage to itself.
30
Weak x2
Retreat:
Card Illustrator: Ken Sugimori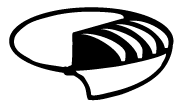 Gym Heroes
No: 35