Brock's Geodude
Gym Heroes
This product uses TCGplayer data but is not endorsed or certified by TCGplayer.
Note: This data is for the Unlimited Non Holo version of Brock's Geodude - Please use the tabs above to see other versions or more data.
Lucky Shot
Choose 1 of your opponent's Benched Pokémon and flip a coin. If heads, this attack does 30 damage to that Pokémon. (Don't apply Weakness and Resistance for Benched Pokémon.) This attack can't be used if your opponent has no Benched Pokémon.
Weak x2
Retreat:
Card Illustrator: Atsuko Nishida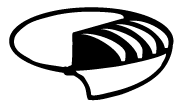 Gym Heroes
No: 38