Brock's Sandslash
Gym Heroes
This product uses TCGplayer data but is not endorsed or certified by TCGplayer.
Note: This data is for the Unlimited Non Holo version of Brock's Sandslash - Please use the tabs above to see other versions or more data.
Stage 1 Pokemon
Evolves from Brock's Sandshrew
Needles
Flip a coin. If heads, the Defending Pokémon is now Paralyzed and Poisoned.
Sandstorm
If the Defending Pokémon tries to attack during your opponent's next turn, your opponent flips a coin. If tails, that attack does nothing.
20
Weak x2
Resist -30
Card Illustrator: Ken Sugimori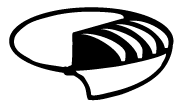 Gym Heroes
No: 23