Erika's Clefable
Gym Heroes
This product uses TCGplayer data but is not endorsed or certified by TCGplayer.
Note: This data is for the Unlimited Holo version of Erika's Clefable - Please use the tabs above to see other versions or more data.
Stage 1 Pokemon
Evolves from Clefairy
Fairy Power
Flip a coin. If heads, you may return any number of your Pokémon in play and all cards attached to them to your hand.
Weak x2
Resist -30
Retreat:
Card Illustrator: Atsuko Nishida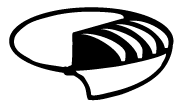 Gym Heroes
No: 3