Erika's Exeggcute
Gym Heroes
This product uses TCGplayer data but is not endorsed or certified by TCGplayer.
Note: This data is for the Non Holo version of Erika's Exeggcute - Please use the tabs above to see other versions or more data.
Deflector
During your opponent's next turn, whenever Erika's Exeggcute takes damage, divide that damage in half (rounded down to the nearest 10). (Any other effects still happen.)
Egg Bomb
Flip a coin. If tails, this attack does nothing to the Defending Pokémon and Erika's Exeggcute does 20 damage to itself.
Weak x2
Retreat:
Card Illustrator: Atsuko Nishida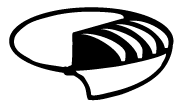 Gym Heroes
No: 43