Lt. Surge's Electabuzz
Gym Heroes
This product uses TCGplayer data but is not endorsed or certified by TCGplayer.
Note: This data is for the Unlimited Non Holo version of Lt. Surge's Electabuzz - Please use the tabs above to see other versions or more data.
Basic Pokemon
Evolves from Elekid
Charge
Take up to 2 Lightning Energy cards from your discard pile and attach them to Lt. Surge's Electabuzz
Electric Current
Take 1 Lightning Energy card attached to Lt. Surge's Electabuzz and attach it to 1 of your Benched Pokémon. If you have no Benched Pokémon, discard that Energy card.
20
Weak x2
Retreat:
Card Illustrator: Ken Sugimori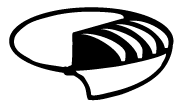 Gym Heroes
No: 27