Misty's Tentacool
Gym Heroes
This product uses TCGplayer data but is not endorsed or certified by TCGplayer.
Note: This data is for the Unlimited Non Holo version of Misty's Tentacool - Please use the tabs above to see other versions or more data.
Mysterious Light
Flip a coin. If heads, the Defending Pokémon is now Asleep.
Jellyfish Pod
Search your deck for any number of Pokémon named Tentacool, Tentacruel, Misty's Tentacool, or Misty's Tentacruel. Show those cards to your opponent, then put them into your hand. Shuffle your deck afterward.
Weak x2
Retreat:
Card Illustrator: Ken Sugimori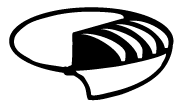 Gym Heroes
No: 32