Misty's Tentacruel
Gym Heroes
This product uses TCGplayer data but is not endorsed or certified by TCGplayer.
Note: This data is for the Unlimited Holo version of Misty's Tentacruel - Please use the tabs above to see other versions or more data.
Stage 1 Pokemon
Evolves from Misty's Tentacool
Pokémon Power: Flee
If an attack does damage to Misty's Tentacruel while it's your Active Pokémon, you may switch it with 1 of your Benched Pokémon, which prevents all other effects of that attack on Misty's Tentacruel. This power can't be used if Misty's Tentacruel is already Asleep, Confused, or Paralyzed.
Jellyfish Poison
Flip a coin. If heads, the Defending Pokémon is now Poisoned. If tails, the Defending Pokémon is now Confused.
Weak x2
Retreat:
Card Illustrator: Ken Sugimori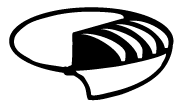 Gym Heroes
No: 10