Sabrina's Haunter
Gym Heroes
This product uses TCGplayer data but is not endorsed or certified by TCGplayer.
Note: This data is for the Unlimited Non Holo version of Sabrina's Haunter - Please use the tabs above to see other versions or more data.
Stage 1 Pokemon
Evolves from Sabrina's Gastly
Night Spirits
Flip a number of coins equal to the total number of Sabrina's Gastlys, Sabrina's Haunters, and Sabrina's Gengars you have in play. This attack does 30 damage times the number of heads.
Resist -30
Retreat:
Card Illustrator: Atsuko Nishida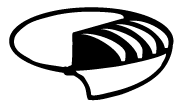 Gym Heroes
No: 58