Sabrina's Slowbro
Gym Heroes
This product uses TCGplayer data but is not endorsed or certified by TCGplayer.
Note: This data is for the Unlimited Non Holo version of Sabrina's Slowbro - Please use the tabs above to see other versions or more data.
Stage 1 Pokemon
Evolves from Sabrina's Slowpoke
Naptime
Flip a coin. If heads, remove 3 damage counters from Sabrina's Slowbro and Sabrina's Slowbro is now Asleep. If Sabrina's Slowbro has fewer damage counters than that, remove all of them.
Screaming Headbutt
You can't use this attack during your next turn.
40
Weak x2
Retreat:
Card Illustrator: Ken Sugimori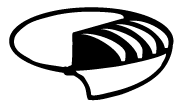 Gym Heroes
No: 60