The highly anticipated Pokemon 151 set has just been announced in English!
A worldwide release beginning on September 22nd 2023, this set celebrates the original 151 Pokemon from the Kanto region. Which means there will be even more Charizards to chase!
Some information announced about this set includes
Over 160 cards
12 Pokemon EX
16 illustration rare and seven special illustration rare Pokémon and Supporter cards
16 ultra rare full-art etched Pokémon and Supporter cards
Three hyper rare gold etched cards
Illustrations featuring a single artist capturing an entire Evolution chain
As per usual with a special set, there are no booster boxes, and packs can only be found in specific products.
---
151 Elite Trainer Box
Includes 11 Pokemon 151 booster packs, a Snorlax illustration rare style promo card and various gameplay accessories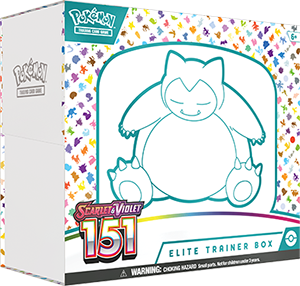 ---
151 Poster Collection
Includes three Pokemon 151 booster packs, three promo cards featuring Charmander, Bulbasaur & Squirtle, with one jumbo card, two sided poster featuring the original 151 Pokémon as well as the card illustrations of each Pokémon in the expansion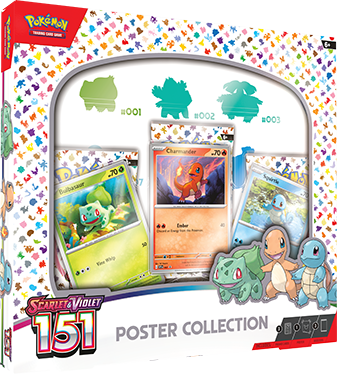 ---
151 Binder Collection
Includes four Pokemon 151 booster packs and one nine-pocket album that holds up to 360 Pokémon TCG cards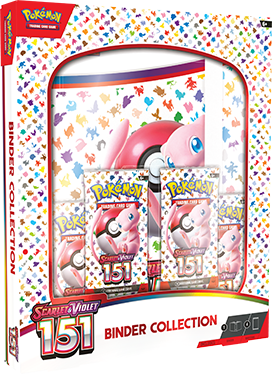 ---
151 Booster Bundle
Includes six Pokemon 151 booster packs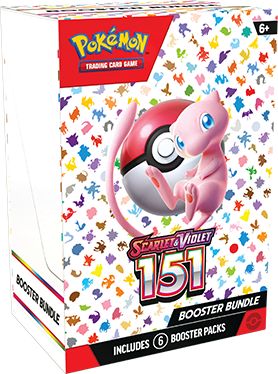 ---
Ultra-Premium Collection
Includes 16 Pokemon 151 booster packs, one metal card featuring hyper rare Mew ex, one special illustration rare promo card featuring Mew, one illustration rare promo card featuring Mewtwo, one stitched-edge playmat featuring Mew, one deck box, one coin featuring Mew and various gameplay accessories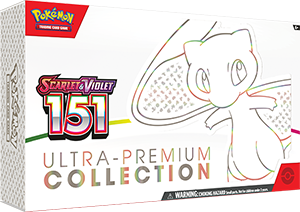 ---
Alakazam EX Box
Includes four Pokemon 151 booster packs, one double rare card featuring Alakazam ex and two foil promo cards featuring Kadabra and Abra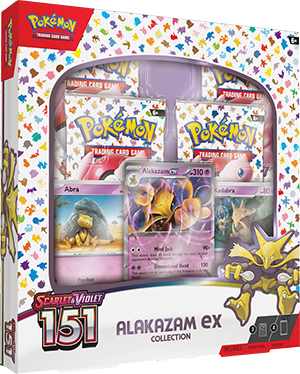 ---
Zapdos EX Box
Includes four Pokemon 151 booster packs, one double rare card featuring Zapdos ex, one foil promo card featuring Electabuzz and one oversize card featuring Zapdos ex
---
151 Mini Tin Collection
Includes two Pokemon 151 booster packs, one coin sporting one of 10 unique styles featuring the various Energy type symbols in the Pokémon TCG and one art card matching the tin